Hala News is the mobile application WordPress website, with extremely interesting functions. And you don't need programming skills, because we did everything. So just follow the simple instructions to create beautiful app for your website quickly.
Most notably, in addition to working perfectly with WordPress website. We have optimized it!
As a result you will have a mobile application WordPress website very fast. And there are special native functions like Push notifcations, show Ads make money, track Google Analytics, Google reCaptcha, Comments with Facebook, deeplinks…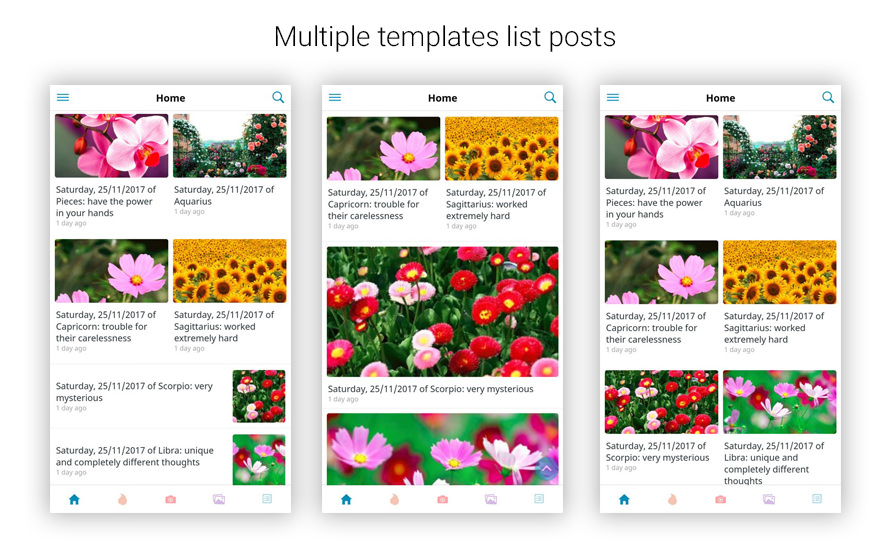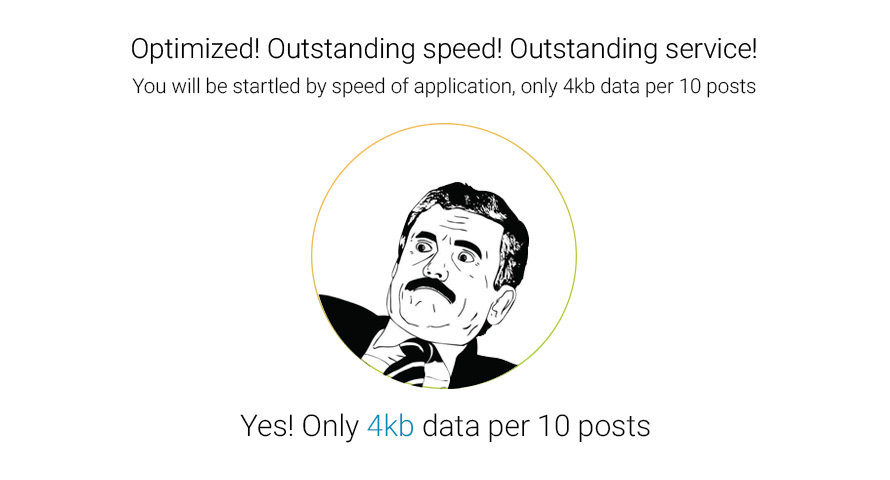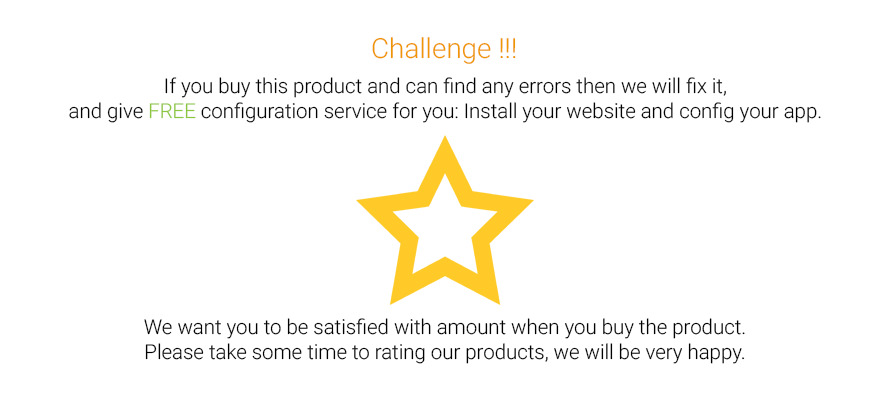 Table of Content
First Of All Try Before You Buy – top
Benefit Of Mobile Application WordPress – top
Build application WordPress for most of all platforms Android, iOS, PWA,…
Connect to any WordPress news website, any themes, any plugins,…
Mobile application WordPress website available to every country, everyone, any languages, RTL support,…
Ionic Easy to customize. Build application WordPress website no code knowledge required.
While detailed documentation, step-by-step with images and videos. So anyone can create mobile application.
Perfect Optimizer WordPress, also Mobile Smart Cache Support. Only 4kb data per 10 posts.
Benefit Of Our Customers – top
The most quality products, latest technology, lifetime updates.
Professional Support, Quick Support. And we can support all your question.
We always listen to your ideas, it's a good idea that we can integrate into the product.
Keep in mind that we can customize everything.
Salient Features – top
Multiple languages all users around the world can use your app
Super offline mode read content without network connection
Support Login & Login with Social, complete authentication support
Auto push notifications, notifications manager. You can send a message to a user's device every time or schedule settings, send a welcome message automatically
Cache system that save mobile data, load content quickly. Data, photos will be saved on device. Help save website resources and speed up
Google Admob banner ads, interstitial and Rewards ads. Set up your native ads in the posts content, show ads from Google to monetize your app
Support Contact form 7 & Google reCaptcha. Great function allows users to contact right through the application, not afraid of spam
Google Analytics monitor, analyze user behavior, correct approach. Get the behavior, the interest of the user to have the wonderful campaign
Comment with Facebook, Moderation Tool no spam concerns, get Facebook notifications when someone comment
Deeplinks integrated enhance your website connection and application. Users can open the application from your website
Homepage with swipe tabs smooth motion, support preloaded content. Save time and have the most beautiful view
Support multiple posts templates such as List, List reverse, Card, Column. Users can choose the template they like
Clear cache reload image from server. Combined with Smart cache so that the application can be optimized and also can update the image at any time
Describe categories, subscribe categories get notifications. As a result, users are always get notifications about the information they are interested in
Features List – top
Connect to any Wordpress website, any themes, any plugins
Optimized Wordpress, speed up application smoothly. In addition to the beautiful interface, the application has a strong backend. Which makes it a great app
Intro page, beautiful intro design for your application
Share posts, detail with night mode support. Read support for users, allowing to share posts url everywhere
Comment Wordpress reply supported. Beautiful interface and perfect combination of Wordpress commenting function
Get list categories from Wordpress website, allow sort categories. Arrange to place the categories of interest on the top.
Get list sub categories show in sidemenu, setup categories featured image, change category images on Wordpress
Get list pages and Smart management on Wordpress allows you to display any page you want. Something like Terms & Conditions and Privacy Policy,...
Change font size application. Of course, this function is indispensable in every news application. It will be very useful for users
Sidemenu left with sidemenu right and sub sidemenu. Make the most of this great functionality to enhance UI / UX
Play video and view images. Moreover users can zoom in to look good, it is also possible to share with others
Favorites page allows the user to display articles from favorite categories
Go to top component each time users scroll down will show button back to top. Simple function but indispensable
Search post and save history recent, search in categories supported
Bookmark read offline, search in bookmark, delete and clear bookmark
Share and Rating App on Google play or Apple store.
Pull to refresh data, scroll to bottom load more data.
Support all features of Wordpress, flexible customization.
Built with Ionic 3, Ionic UI Components allow you to quickly construct an interface for your app.
Cordova Plugin & Ionic Native that make adding any native functionality you need to your Ionic mobile app easy.
SASS (Syntactically Awesome Style Sheets) fast customize our themes or even make new.