Bootstrap Studio is a powerful desktop app for designing and prototyping websites.
It comes with a large number of built-in components, which you can drag and drop to assemble responsive web pages.
The app is built on top of the hugely popular Bootstrap framework and exports clean and semantic HTML.




Bootstrap Studio Lifetime is a special version of our app. It has all the powerful features.



$ 10 only
100% money-back guaranty
if not works
(I'll refund after check with Anydesk)
+ Desktop app
( Price 60$ )
Check
+ Tutorial desktop app
( Price 20$ )
+ Device detection & License info hider for the portable version.
( Not for sale, specially designed for my buyers )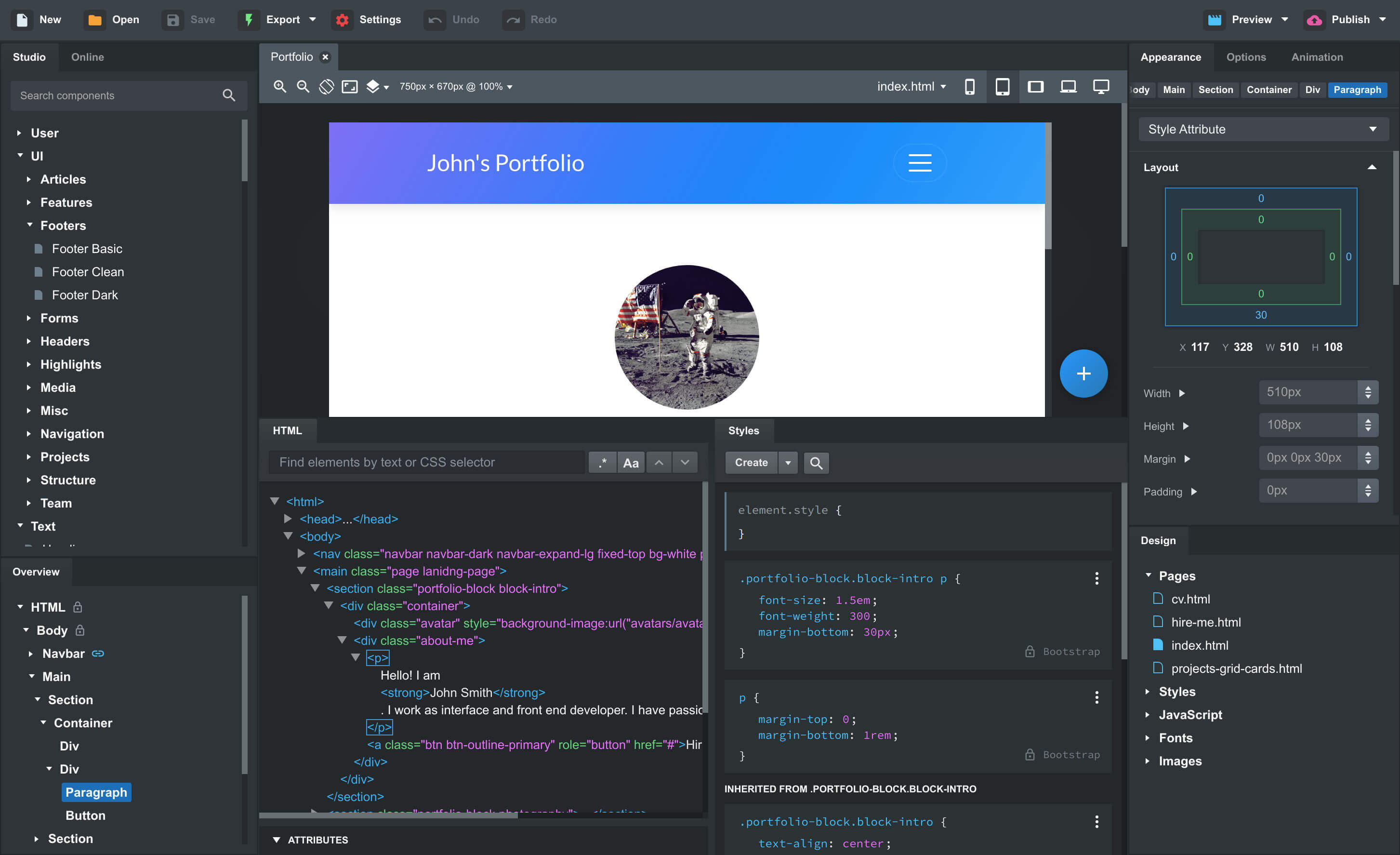 PM me for payment details.